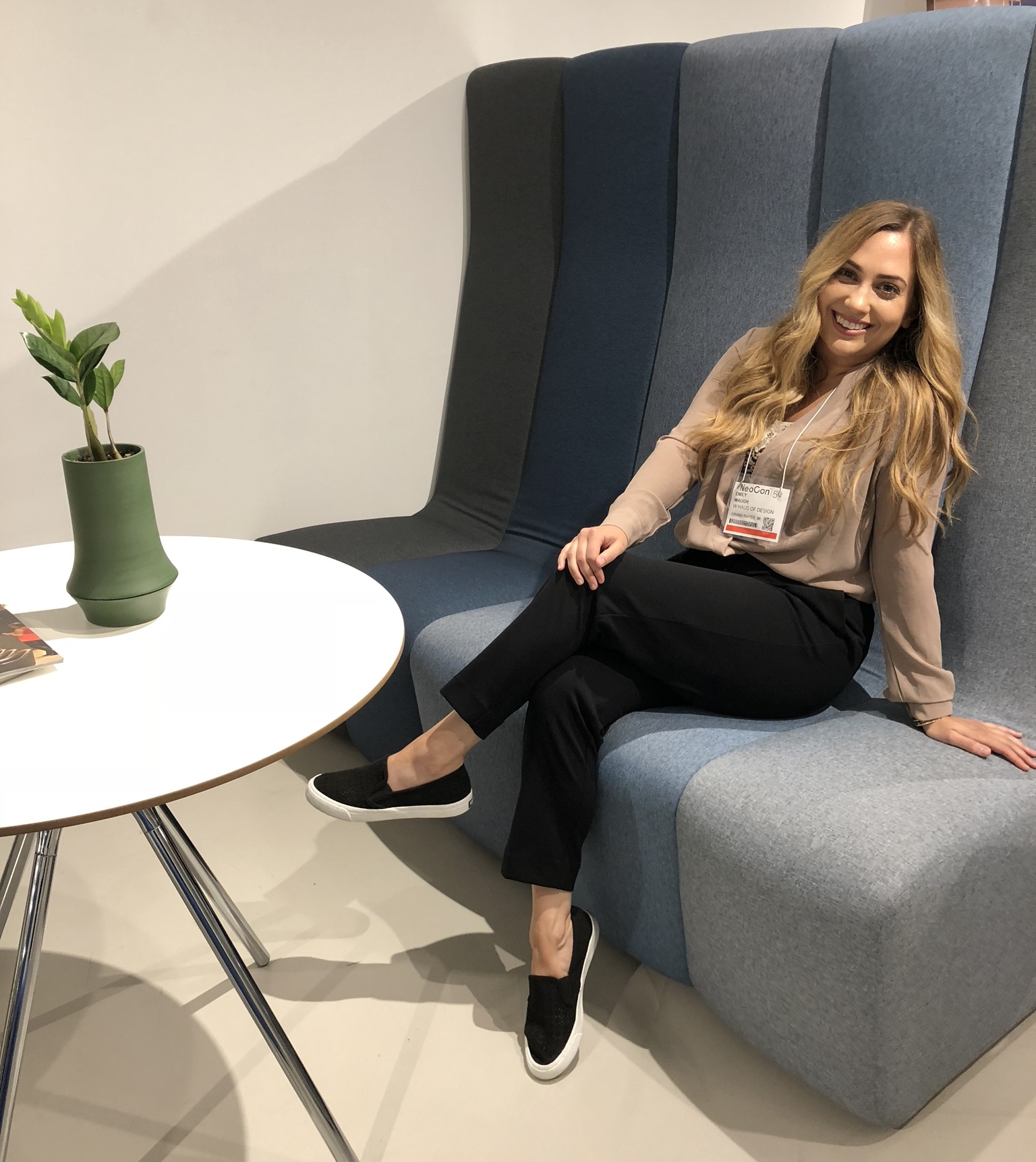 This week, W Haus of Design traveled to Chicago for the annual NeoCon show. Designers, architects, and furniture buyers from all over the world met at the Merchandise Mart for 3 days for the latest and greatest in commercial and hospitality design.
It was so hard to pare down to just few of my favs but, these pieces stuck out. Sleek shapes, unique textures, and fun patterns were all things that drew us in.
Also, thank you to Kelly for accompaning me to the show and being a great design assistant.
TRENDS
Yellow was ALL over NeoCon this year. From small pops of color to bold statement pieces, yellow was shining bright in many showrooms in the Mart. It was fun to see furniture companies boldly using color…it definitely grabbed our attention!
Keep up with what's happening at W Haus of Design!